| | | | |
| --- | --- | --- | --- |
| | August 2002 | Images page two | |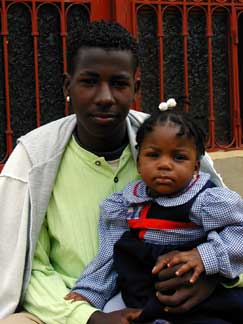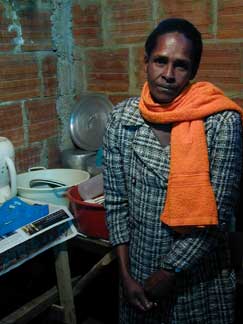 In the kitchen of her home, this mother helped prepare our lunch.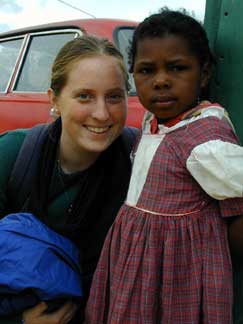 Delegation member Carrie Eikler from the SOAW DC office and a child from Soacha.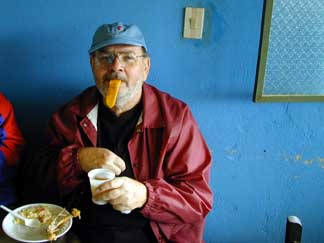 The children laughed when POCer Ken Kennon kidded with his food during lunch.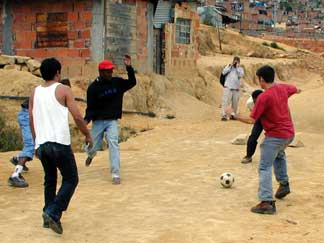 Football is played in the street with two rocks as the goal. Delegation member Daniel Freshman (in red shirt) attempts to score.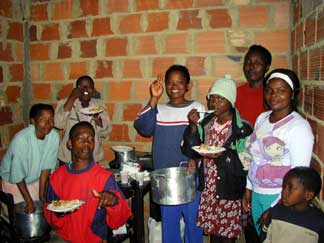 The group that prepared and served our meal.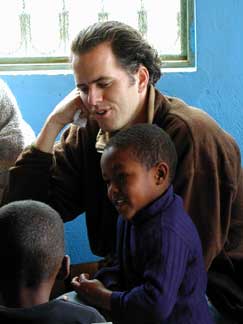 Andy Schwiebert from the Witness for Peace Colombian International Team with one of the childen. This was Andy's last delegation.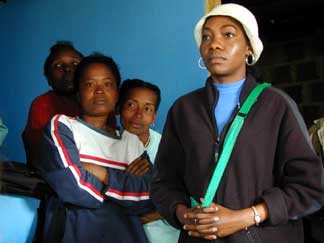 Community leaders, these women organized our visit to Soacha.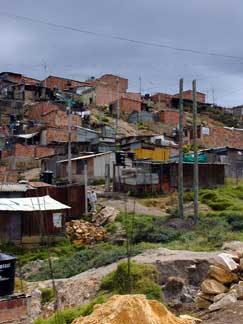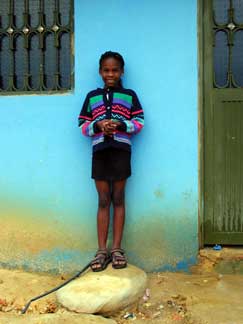 One fear of the elders is the children will lose their traditions as they grow up. This girl was born and has lived all her life in Soacha.
Additional images in this series: go to -
[ 1 ]x[ 2 ]